Gifting with the Purpose of Supporting
Lovely Days is an online specialty gift box creator, selling products primarily made by local small business makers. Small makers are the focus of every box we sell. We work with small business creatives who are women and/or BIPOC. Our goal is to create community between producers and consumers through a shared love of community support, beauty, and quality products.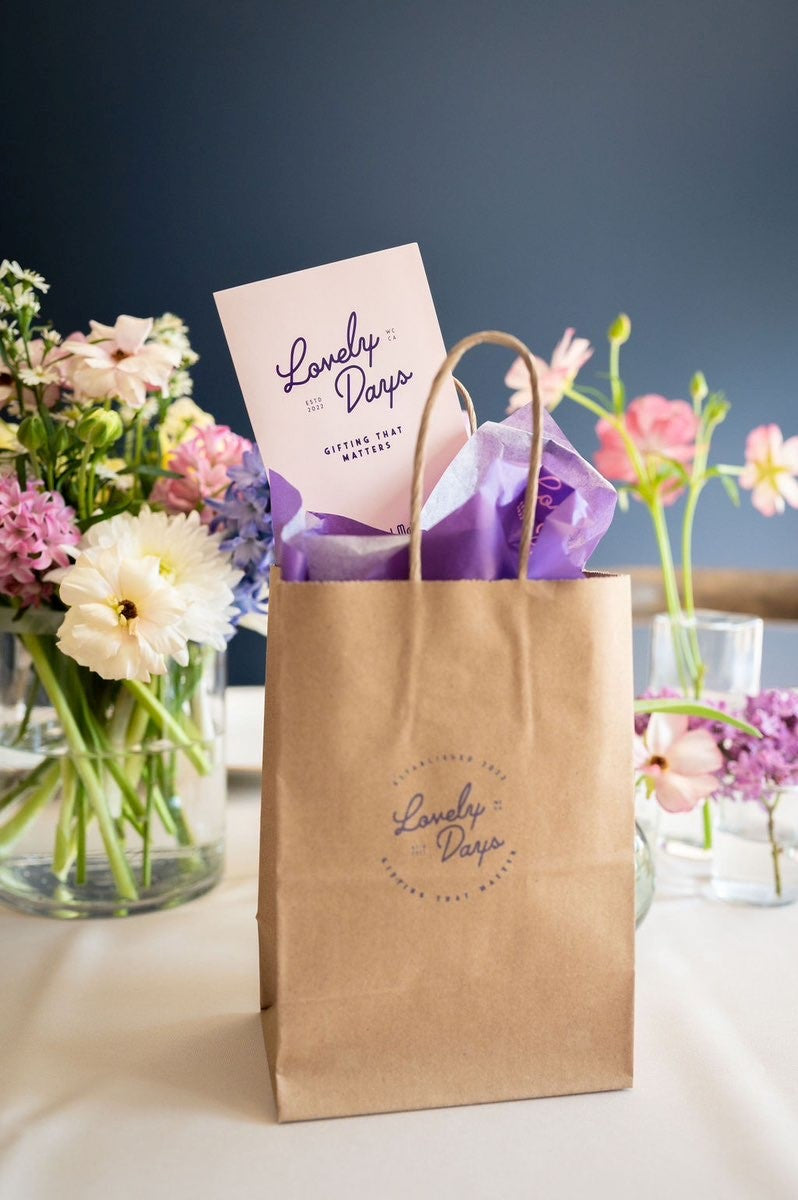 Gifting with elegance
At Lovely Days Gifts, we believe that every purchase should be a delightful experience. That's why, when you shop with us, you have the option to chose from our curated premade gift boxes or shop a la carte, which will come beautifully packaged in our signature gift bags. Whether you're treating yourself or a loved one, our elegant gift bags add that extra touch of sophistication to your order. It's our way of saying thank you for choosing Lovely Days Gifts for those special moments.
Customize your order